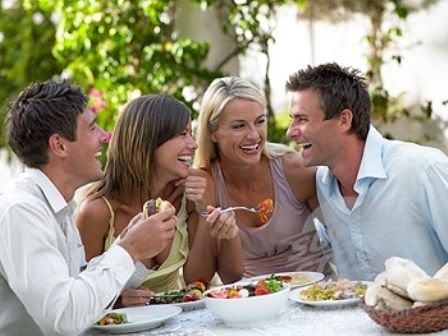 There are so many upsides to the paradigm shift that today's economy brings. One is the connections being made within families, friends and communities. We're all in the same boat so reaching out to help, console and uplift each other is so important.
As a member of the interior design community here in Los Angeles, I've been awed by the support my fellow designers have shown to each other. As you can imagine, spending big bucks on new home construction, remodeling and redesign has sorta been put on hold for most folks. But there is definitely still work going on!
Many times, designers need to call on each other for help. Knowing which collegue to call for lighting design, who is great at dealing with hard-to-manage celebrities and who is a green design expert has been so helpful in putting teams together for projects. It's only through networking, connections and relationships that we know each other's skillsets, tastes and temperaments. 
I've found that social networking through Facebook, Twitter and Linkedin can be very helpful. But face-to-face is best. Whether it's attending a new store opening, a product launch at the Pacific Design Center or just gathering a few friends and acquaintances for coffee really helps to stay in touch and deepen connections. 
Looking for connections within your own community? Start your own way to connect with like minded people. If feels great and can really help you through the rough spots.